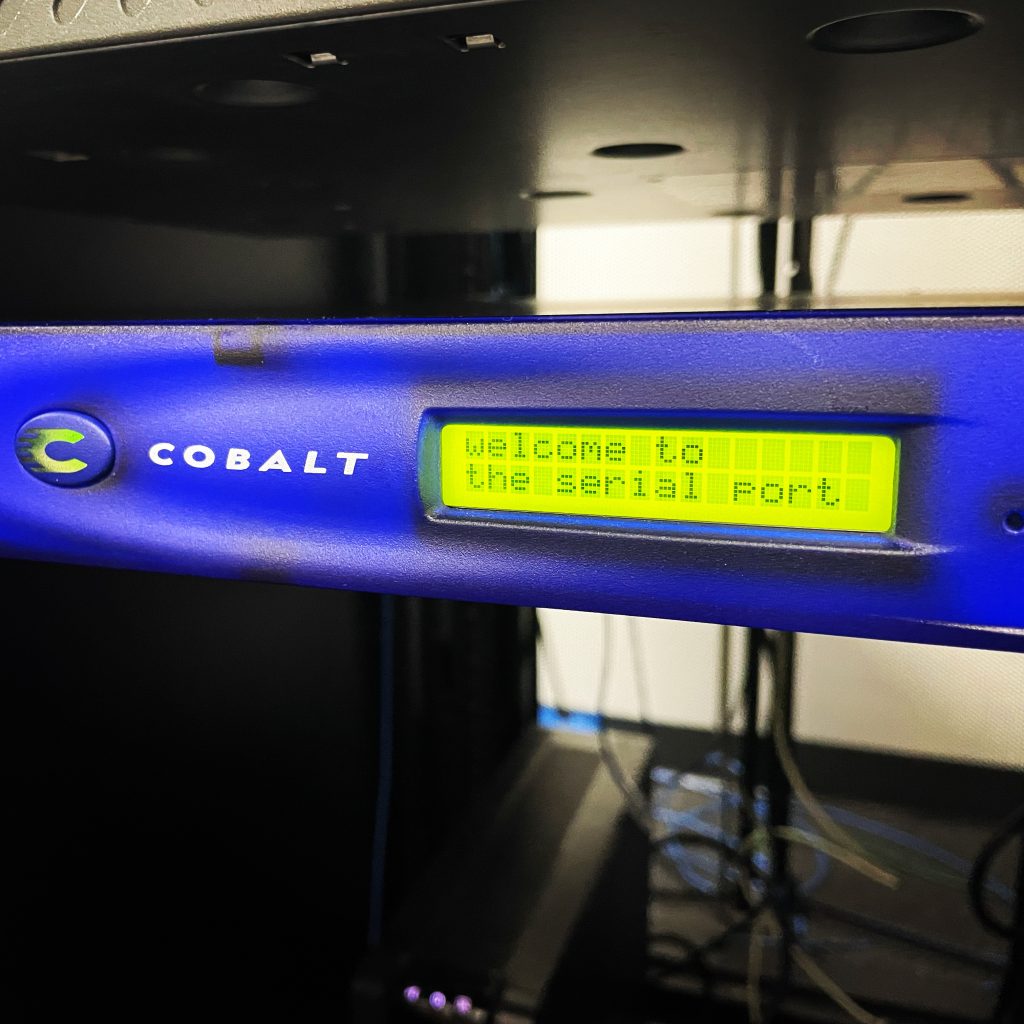 Exhibit 020
| | |
| --- | --- |
| Manufacturer | Cobalt Networks |
| Model | RaQ 3 |
| Date of production | 1999 |
| Date added to collection | Feb 2023 |
| Demo Website | raq.serialport.org |
---
---
The RaQ 3 was the third version of the ground-breaking server appliance RaQ from Cobalt Networks. Announced in 1999, the RaQ changed the landscape of web hosting and ushered in a new era of commercialization for the Internet as a huge wave of businesses established their online presence. Its simple, bare bones hardware design kept costs low, and the easy-to-use web interface for configuration led to world-wide deployment of tens of thousands of RaQs.
Specifications
| | |
| --- | --- |
| CPU | AMD K6-2 300 MHz |
| RAM | 512 MB SDRAM |
| HDD (original) | Seagate ST320413A 20 GB IDE |
| FDD | None |
| Optical drive | None |
| Video card | None |
| Operating system (original) | Linux 2.2 |
Photos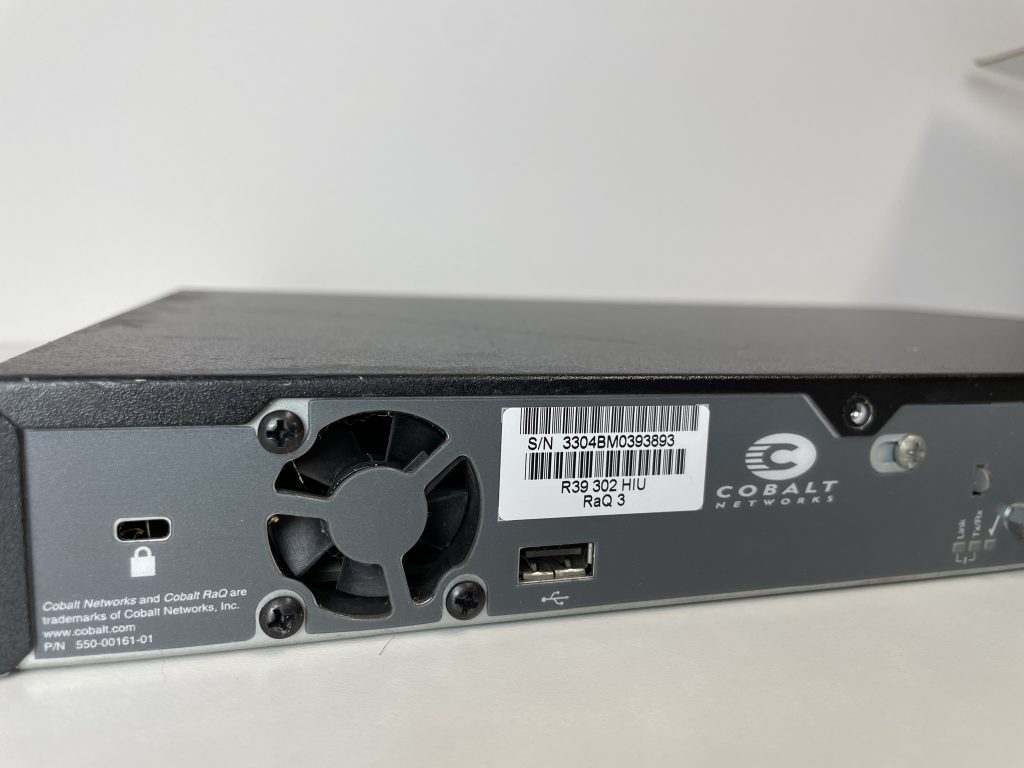 Videos
This Web Server Changed The Internet
A deep dive into the history of Cobalt Networks and their impact on the Internet, as well as plans for the RaQ 3 restoration.
Part 2: Hardware Restoration
We complete the hardware restoration of our RaQ 3 including capacitor replacement and ultrasonic cleaning.
Why you MUST Sign This Internet Guestbook
We battle through some issues getting the original software restored, and at long last, we finally get to see what we've all been waiting for: the RaQ hosting an actual website!
Interactive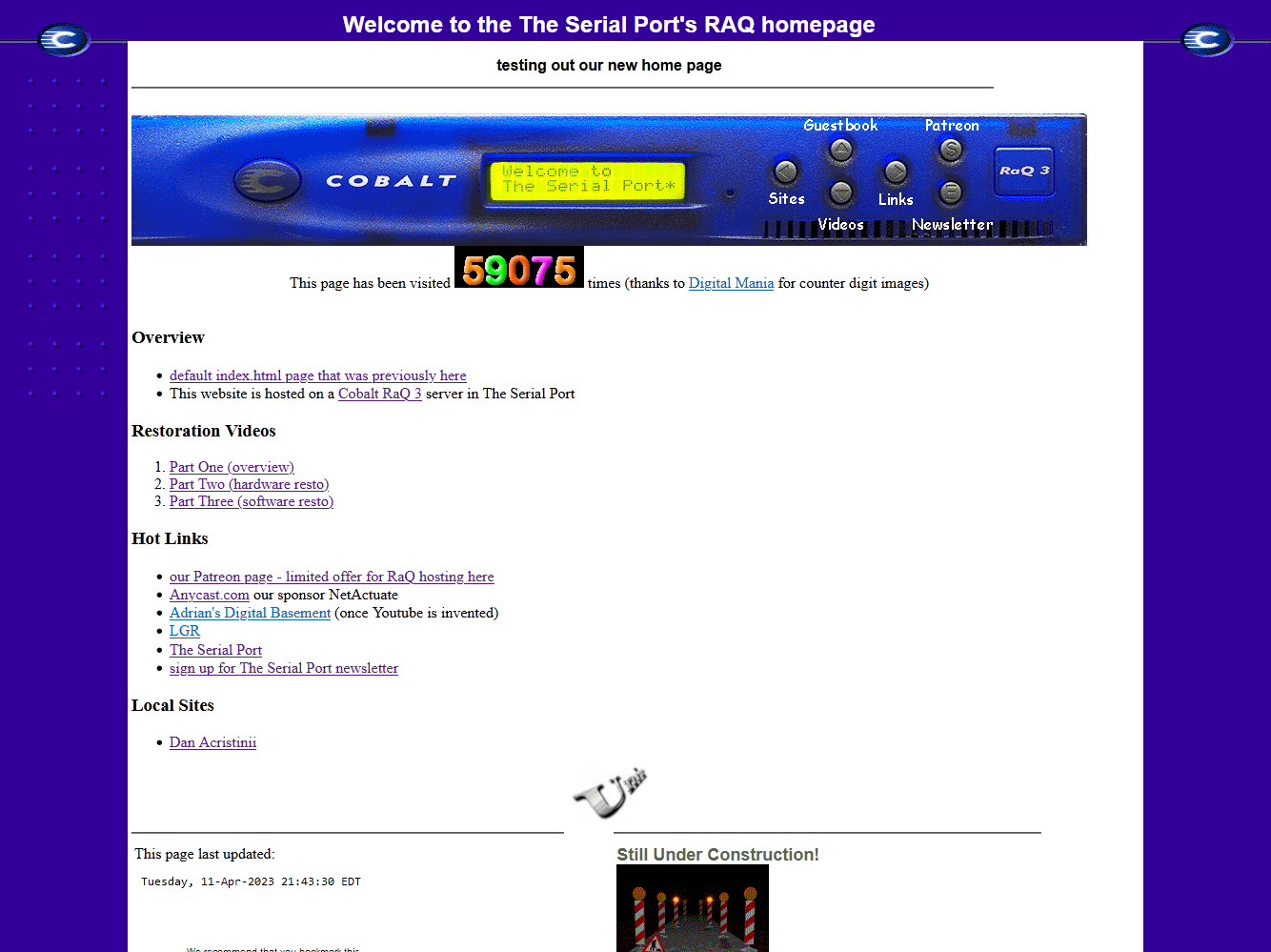 Hosted web site
Visit http://raq.serialport.org to see a demo site hosted on this RaQ exhibit.
The web site features typical web design for the Y2K period and it is compatible with older web browsers.
Sign the guestbook to add your name to the list of visitors that have left their mark on this relic from the past!