The 1990s marked a pivotal time in the history of computer servers and workstations as they evolved to meet the demands of an increasingly connected world. The decade saw a shift from mainframe-based computing to client-server architecture, where multiple networked computers could share resources and data. The emergence of the internet and the world wide web created a need for high-performance servers capable of serving millions of users simultaneously. This led to the development of more powerful processors, faster networking technologies, and the introduction of RAID storage systems.
Servers and workstations are the invisible and often unsung heroes that enabled so much of what made the 1990s the ultimate decade for computers. Explore our collection to see the fascinating history and evolution of these systems.
---
Experience the exhibits
Our exhibits can be viewed either by manufacturer, or through a timeline.
Clicking on a manufacturer will display the systems in our collection. Each system has an exhibit page with detailed information, history, photos, and videos. Many systems also have an interactive element allowing your computer to directly interact with the system over the Internet.
---
Browse by manufacturer: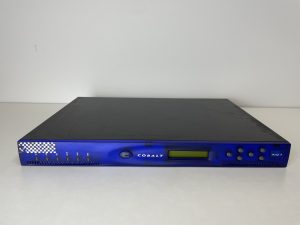 Cobalt Networks was formed in 1996 by three former Apple employees. They released two product lines: the Qube and RaQ server appliances. They helped usher in the commercialization of the Internet with their innovative approach to ease of setup and configuration. At one point, there were tens of thousands of Cobalt server appliances connected to […]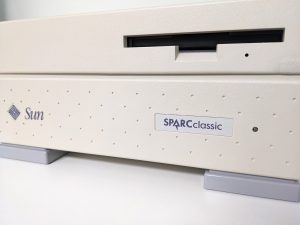 Sun Microsystems was founded in 1982 by Stanford alumni, and the name Sun is an acronym for Stanford University Network. Their philosophy immediately focused on networking and were early proponents of technologies that would go on to define our connected world like TCP/IP and ethernet. Sun servers and workstations were seen as the go-to solution […]