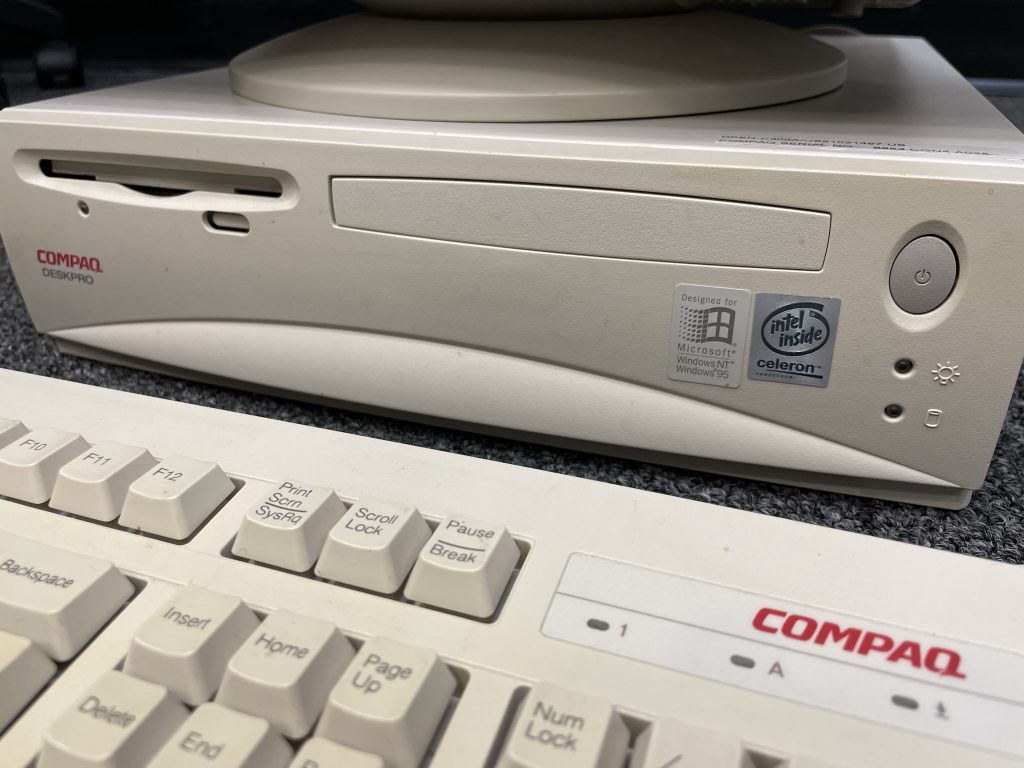 Exhibit 006
Manufacturer
Compaq
Model
Deskpro EN C300A
(DPEN-C300A/US)
Date of production
1998
Date added to collection
Jan 2023
---
---
Compaq's Deskpro series was targeted towards business users, and that's especially true with this computer. This machine has a very compact footprint, it looks especially tiny with a 17″ CRT monitor sitting on top, as pictured below. This "no frills" desktop has a 3.5″ floppy disk drive, no optical drive installed (although there is a knockout for one), and 2x PCI expansion slots. There is also a built-in speaker which fits in with a business application where the user would not have external speakers.
Date of Release: The Celeron 300A CPU was included in an Intel News Release dated Aug 24 1998. Since the badge on this computer reflects Windows 95 (vs Win98), we assume this machine was likely released to market in the 2nd half of 1998.
Specifications
| | |
| --- | --- |
| Motherboard | Compaq DeskPro EN SFF |
| CPU | Intel Celeron 300A (Slot 1) |
| RAM | 64 MB |
| HDD (original) | Western Digital Caviar 13200 3.2GB (EIDE) |
| FDD | 3.5″ |
| Optical drive | None |
| Video card | ATI Rage Pro Turbo AGP 2X with 4 MB SGRAM (onboard) (expandable to 8 MB) |
| Sound card | Compaq Premier Sound (onboard) |
| Display | Compaq S700 PE1120 17″ (CRT) |
| Operating system | Microsoft Windows NT 4.0 Workstation |
Photos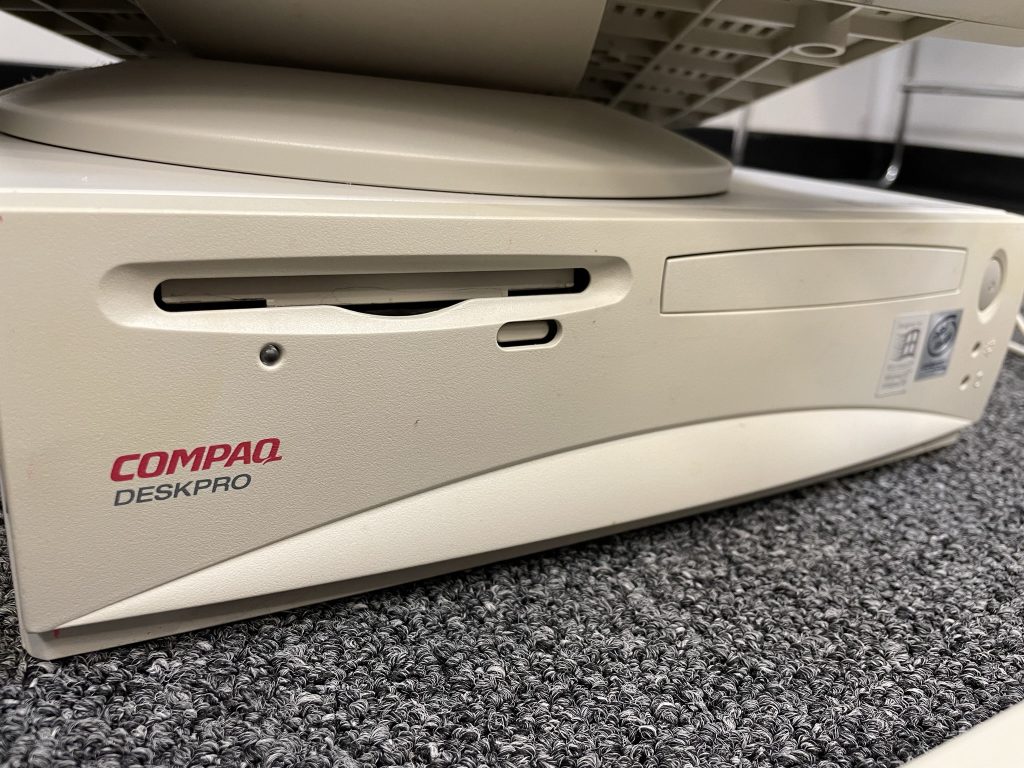 Videos
NT 4.0 Installation
Follow along as we figure out the best way to install NT 4.0 Workstation on a system with no optical drive.
First power on
Our first power on after acquiring the Deskpro and thoughts about future plans.
Interactive
COMING SOON
Related Blog Posts